Submitted by Bob Bhatnagar on
Improving radio stations in popular streaming music apps means weighing in on a track by tapping the thumbs up or thumbs down button. The process can be cumbersome if the iOS device is locked or the display is asleep, and each app has its own layout to fumble with. OneThumb seeks to change all this for jailbroken music fans.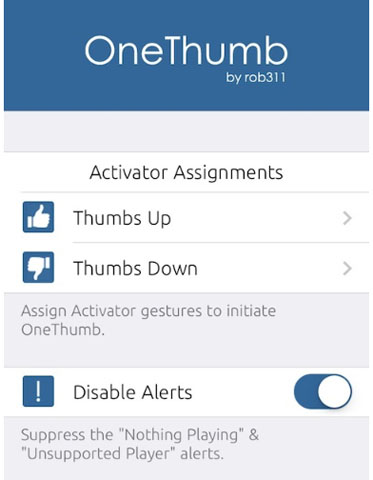 With support for three different apps, OneThumb makes it possible to assign Activator gestures to the thumbs up and thumbs down inputs. Pandora, Spotify and iTunes Radio users can join in the fun, once the tweak is installed and configured.