Submitted by Fred Straker on
It's no secret that running out of space on the iPhone causes issues. Free storage space is needed for iOS to run properly, not to mention for the installation of system updates and new apps. Music is easily synced provided the songs are in iTunes, and iCloud users can store music remotely to save space. When needed, deleting all of the music tracks on an iOS device is an easy way to free up extra space quickly.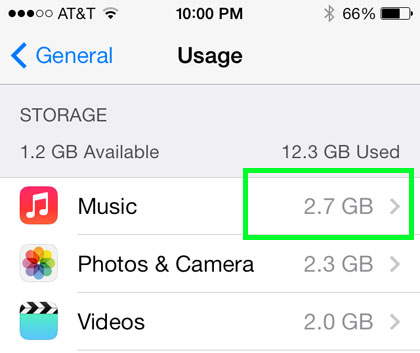 Make sure the music on your iOS device is stored elsewhere before following this tip. Individual songs and playlists can be deleted by swiping right to left directly in the Music app. To quickly wipe out all of the music on the iOS device follow these steps.