Submitted by Frank Macey on
Shazam is often the go-to iOS app when it comes to identifying and tagging music. The free service keeps adding on new ways to share, learn about, and listen to music of all stripes. Since the iOS 7 overhaul, Shazam has receive several updates on iTunes, bringing the current version to 7.2.0.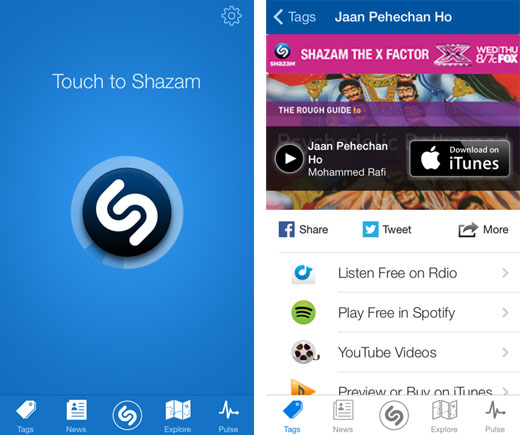 Rdio fans will notice the latest update has a built-in function to play tagged Shazam tracks as a Rdio playlist. For those who aren't familiar, Rdio blends streaming music with social media, making it possible to learn about new music from friends and followers. Rdio functionality joins other services already on the list in Shazam, including Spotify, YouTube, iTunes, lyrics display and more.