Submitted by Bob Bhatnagar on
Most iOS 7 users are probably satisfied with accessing music controls in the Control Center. For those looking for more features, Musiex can be installed on jailbroken devices. The tweak works in conjunction with Activator to provide track info and controls from anywhere.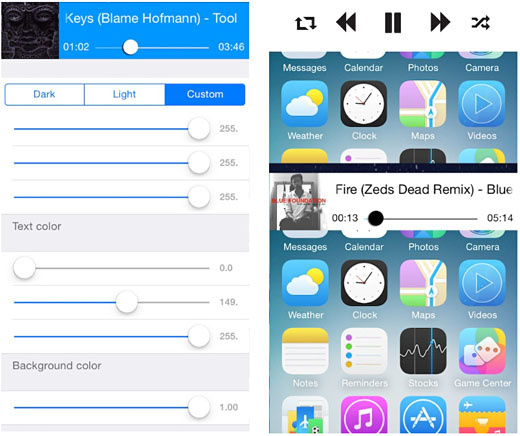 Once installed, an Activator action can be assigned to Musiex, which will bring up a panel at the top of any screen. The panel appears in the same place as incoming notifications, and provides current track information including album art.