Submitted by Bob Bhatnagar on
Sources describing the next iPhone have fallen into two camps, those who predict a complete redesign from Apple, and others claiming the device will remain much like the iPhone 4. Despite the appearance of several mockups indicating a radical departure from the current design, recent evidence points to a step change and possibly even a name that's more modest: the iPhone 4S. Much like the iPhone 3GS was just an iPhone 3G with improved hardware inside, it's looking more likely Apple could take this route with the next device.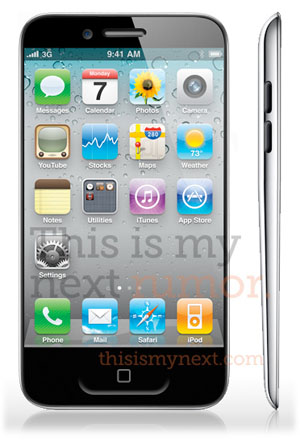 The design above illustrates one of the possible departures from the current iPhone 4 form factor, leading the next handset more in the direction of the iPod touch or iPad 2. Other designs have been described by some in the industry with mysterious sources at Apple and elsewhere that show a similar theme, metal back and slim profile without the silver external antenna so commonly discussed on the current model.