Submitted by Colin Breck on
O2 recently launched a new YouTube channel, called O2 Guru TV, which is surprisingly chocked full of information on how O2 customers and other smartphone owners alike can get the most out of their devices.
The channel is an extension of a program O2 began earlier this year, through which they offer over 250 in-store "gurus" to provide expert instruction and advice to customers. The idea has had many comparisons drawn to Apple's Genius Bar program.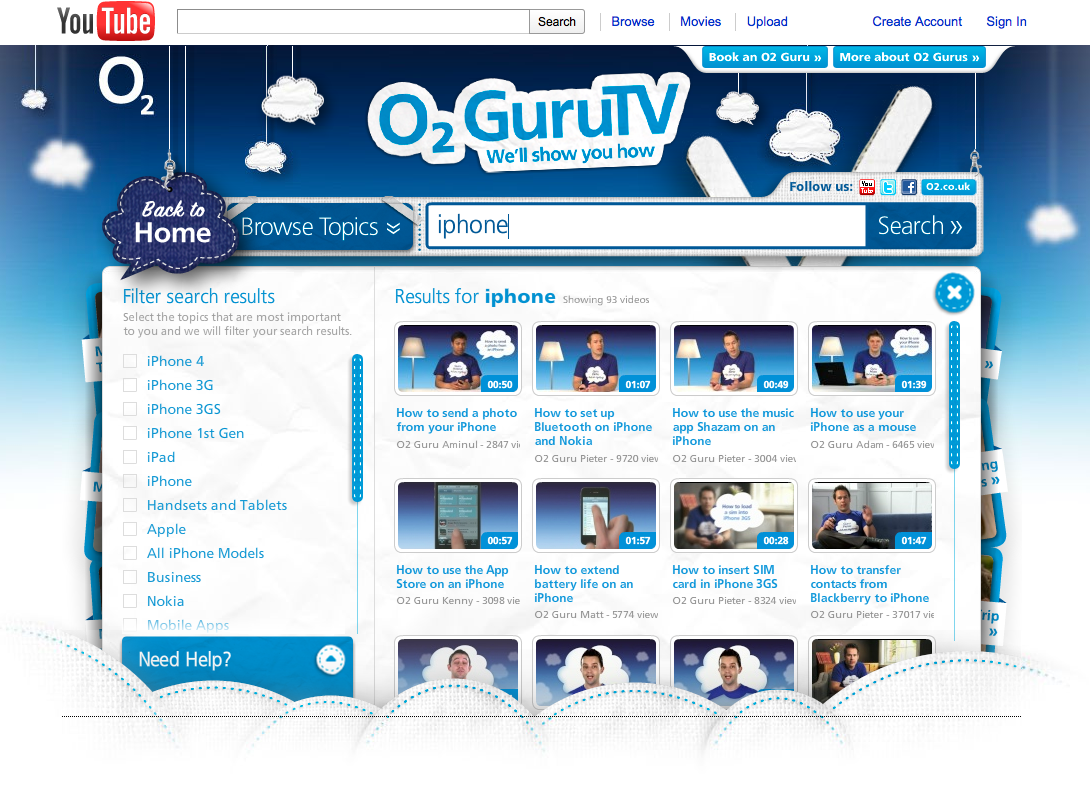 O2 Guru TV currently offers over 700 videos on topics ranging from how to perform an iPhone backup, to how to maximize your iPhone battery life, to setting up bluetooth and adding ringtones to your iPhone. Many commonly experienced problems with the iPhone are addressed in detail, helping users put frustrating dilemmas behind them. With almost 100 videos dedicated to the iPhone, O2 Guru TV even offers detailed video instruction on specific iPhone apps, such as installing and setting up apps like Shazam and Photoshop Express. Have you ever wanted to use your iPhone as a mouse? O2's gurus have put together a video showing you how.