Submitted by Thomas Estilow on
If news from Chinese manufacturers means anything, Apple is clearly planning on an iPhone-like device that would fill the gap between the iPod Touch and the MacBook. The latest reports and rumors are interesting, to say the least, and point towards a possible 2010 release of the product.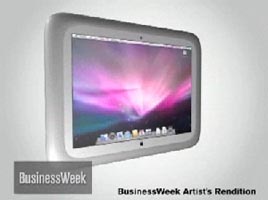 It sounds like elements of the iPhone OS have already been adapted for a larger touch screen with similar multi-touch capabilities. The new Apple media pad would simultaneously compete with netbooks and portable gaming systems such as the Sony PSP and Nintendo DS.