Submitted by Anders Batten on
The jailbreak tweak Zeppelin has been updated to support iOS 7. The tweak allows users to change their carrier logo into a different icon. Zeppelin comes pre-installed with over 15 custom made logos such as Batman, the Autobots or the Apple symbol. Themers can also upload their own icons to the Zeppelin library or download third-party packages from Cydia.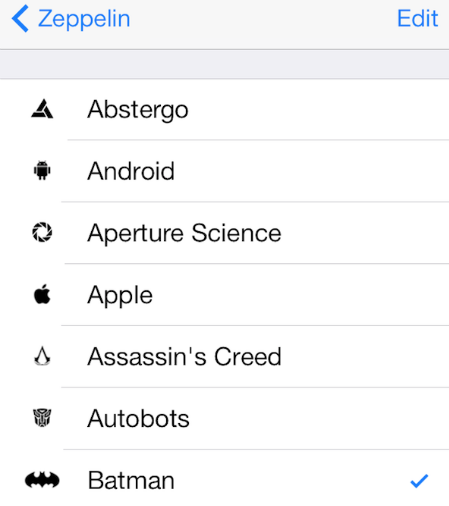 There are plenty of Zeppelin custom packages in Cydia to choose from, but most of them have not been updated for iOS 7. However, that will probably begin to change now that an iOS 7 jailbreak is available.
You can download Zeppelin for free from the ModMyi repo in Cydia, or update it by going to the Changes section. Zeppelin is a fun way to customize your jailbroken device. It is also very easy to use and highly recommended for iPhone users who are tired of staring at the boring AT&T, T-Mobile, Verizon or other carrier logos on their phone.