Submitted by Bob Bhatnagar on
Apple sold over one million iPhone 3GS units in three days. Of course there are bound to be some problems. Reports are starting to come in of some issues and bugs.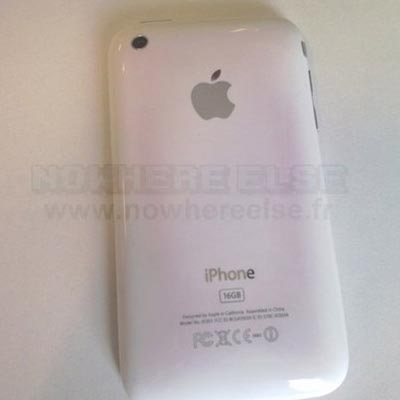 The problem pictured above is a white iPhone 3GS that has overheated. The abnormally high levels of heat have discolored the white plastic on the back of the iPhone so that it appears pink.
No word on how common this problem is, however Apple does offer a one-year warranty against manufacturing defects. This warranty does not include problems due to abuse or damage from dropping the iPhone such as a broken screen.
Other users who have iPhone OS version 3.0 installed have reported that icons for different apps sometimes disappear or icons are showing up representing the wrong application. This bug was previously noted in the iPhone OS 3.0 beta versions.
One fix is to select all of the affected applications in iTunes so that when you sync the apps are removed from the iPhone. Then re-click all of the apps and re-sync to reinstall the apps to the phone.
Others are reporting that a restore of their iPhone using iTunes was necessary to correct the problem. Another fix that users have found for the missing/incorrect icon problem is resetting the iPhone settings.
To reset the iPhone settings go to Settings -> General -> Reset -> Reset All Settings.
iPhone owners who have turned on parental controls have also experienced this problem. Turning off parental controls solved the problem, although this is not an ideal solution. Interesting to note that searching for the missing application using the Spotlight feature should find the hidden apps even while they are missing.
Of course we expect Apple will be releasing updates to iPhone OS 3.0 to correct these and other issues as they are discovered.