Submitted by Bob Bhatnagar on
Verizon Wireless leans heavily on its reputation as the most dependable network in the US. The company is betting this reputation that it will flawlessly launch millions of iPhones onto its airwaves without any of the snafus that faced AT&T. Some are starting to wonder if Verizon is really as bulletproof as it seems.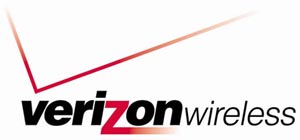 Various reports from around the country have cited network problems of various stripes affecting Verizon for hours, even days in the case of some BlackBerry owners. The company is aware of the problems and is working on correcting them, but the news comes at an awkward time for America's largest cellular carrier.
Some of the outages have already been fixed, and Verizon has said the problems have nothing to do with testing for the iPhone 4 rollout. Malfunctioning equipment was to blame for downtime on the east side of Manhattan. Users in Virginia were forced off the grid for a few hours this afternoon. A nationwide system upgrade is said to have knocked out voice and data services in various parts of the country, including some states in the Northeast, although this may only affect BlackBerry devices.
No wireless carrier wants to bring additional attention or scrutiny to their network issues. Verizon has staked its entire marketing scheme on a successful iPhone launch. Millions of the company's over 93 million subscribers will become iPhone owners overnight. The true test will be on February 10 and the days beyond, when Verizon's network engineers will have to prove themselves worthy of the challenge.