Submitted by Marshall Walker on
Apple's low-cost iPhone will feature "a 4-inch screen, like the iPhone 5, a bottom like the latest iPod touch, and a shape that's most similar to the iPod classic," according to iLounge's Jeremy Horwitz. The phone will be comprised mostly of plastic like a previous rumor suggested, and it will feature the same sensor, camera, and button arrangement as the iPhone 5. The low-cost iPhone 5 will also sport a Gorilla Glass screen, "pill-shaped" volume buttons, and Lightning port.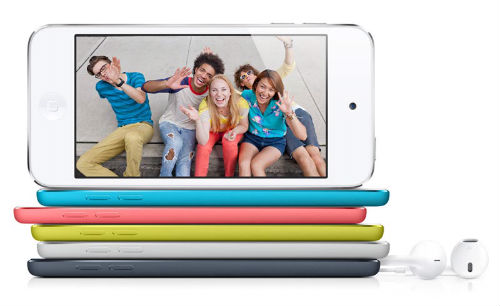 Here's Horwitz's description of the new phone:
"Apple's budget housing looks closest to the iPod classic in shape, though not in materials. Unlike the plastic iPhone 3G/3GS, which featured soft curves on all sides, the budget iPhone's curves start and end at flat surfaces, so each side and the back are flat..."
"On the back are a camera, microphone, and rear flash similar in proportions to the fifth-generation iPod touch, only without the protruding rear lens, and with a circular rather than pill-shaped microphone hole. The bottom is a hybrid of the iPhone 5 and iPod touch 5G. A headphone port, Lightning port, bottom microphone, and speaker are in roughly the same positions as the iPhone 5's, but with far fewer holes, similar to the new iPod touch's bottom design. There's one small hole for a second microphone, next to the headphone port, two screw holes alongside the centered Lightning port, and four holes for the speaker off to the bottom right."
Apple is rumored to be designing the low-budget iPhone with China Mobile's 700 million subscribers in mind. Analysts believe the new model will retail for around $99 to $149 in an effort to attract customers in developing nations. It's unknown if the low-cost model will be offered in the U.S., however, Apple is also rumored to be working on an "iPhone 5S" with a larger rear flash for a 2013 release.
Other unconfirmed reports have suggested the iPhone 5S will be available in multiple colors like the iPod, and possibly feature a
Home button fingerprint
scan. There is also a purported "iPhone+" prototype floating around, that may or may not see the light of day.