Submitted by Anders Batten on
This is the last week for developers to submit their apps and app updates before the App Store is closed down for the winter holidays through December 22-29. It is kind of shocking that more apps weren't released this week, and makes one wonder if we will see an influx of apps released next Thursday. This also means there will be no App Store Recap on Saturday, December 27th.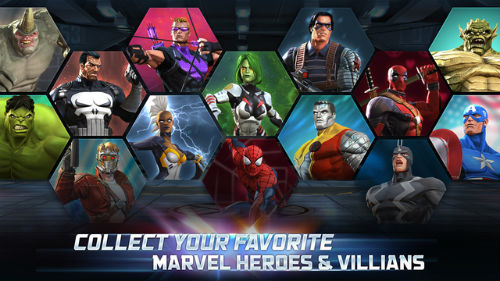 The biggest App Store news of the week revolved around the newly released iPad version of Papers, Please and nudity. The hit PC game was initially rejected by Apple for containing "pornographic content" due to it offering a "nudity option". In the game players take on the role of a border patrol agent for the fictional state of Arstozka and can choose to submit people to invasive procedures such as full body scans. Developer Lucas Pope told Ars Technica that his "main concern with creating an iOS version of Papers, Please was that Apple would decide the game was strongly political and reject it outright," not that it would be rejected for its pixelated nudity. Apple "censoring" the political game sent the internet into a tizzy which made Pope rethink his own position and contact the company. Yesterday Pope announced that Apple said its "initial rejection for porn was a misunderstanding on their part," and suggested he resubmit the app with the nudity option.
Apple this week posted its Best of 2014 picks to the App Store. You can check out Apple's list of winners below and see our favorite iOS games of the year here.
Apple's Best of 2014 Apps
iPhone App of the Year: Elevate Brain Training
iPhone Game of the Year: Threes
iPad App of the Year: Pixelmator
iPad Game of the Year: Monument Valley
Mac App of the Year: Notability
Mac Game of the Year: Tomb Raider
Mode 7 Games announced its iPad strategy game Frozen Synapse will be available for the iPhone in January, and NetherRealm Studios is working on a free-to-play title called WWE Immortals for 2015. The game "will feature epic Superstar battles in a fantastically re-imagined WWE world" according to the press release.
Here are this week's games, apps and jailbreak tweaks released to the App Store and Cydia through for 12/07/14 to 12/13/14. Apple's Free App of the Week is Space Cube. The game will be free on the Apple App Store until 12/18/14. Don't forget to follow us on Twitter and Facebook so you never miss a new App Store or Cydia release.
Marvel Contest of Champions: Free for the iPod touch, iPhone and iPad (Requires iOS 7.0 or later) Rated 12+
Based on the 1982 comic book series, Contest of Champions involves The Collector who summons you to compete against Kang The Conqueror in a Mortal Kombat-like tournament using various Marvel characters as your pawns. Players can create a team of heroes and villains to work their way through a storyline in Quest mode, or fight against other teams in Battle mode. The first teaser trailer wowed audiences at New York City Comic Con back in October, and the game itself is earning rave reviews from critics and players alike.
Tales from the Borderlands: $4.99 for the iPod touch, iPhone and iPad (Requires iOS 7.0 or later) Rated 17+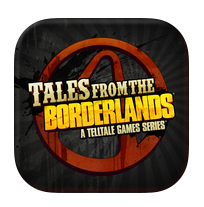 Telltale's (The Walking Dead: A Telltale Games Series) Tales from the Borderlands is a five part episodic game series set in the world of Pandora after the events of Borderlands 2. The game follows new characters Fiona and Rhys who are both are trying to recover cash that they think belongs to them.
My Phrases Keyboard: Free for the iPod touch, iPhone and iPad (Requires iOS 8.0 or later) Rated 4+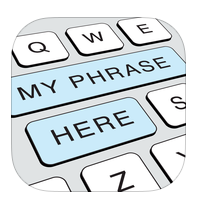 This third-party keyboard allows you to enter and save your own phrases so you can quickly send canned responses by only hitting one key. It also comes pre-loaded with common phrases and features popular emojis.
More App Store Releases *The listed prices are launch prices and are subject to change.
Robots Attack!: Free (Universal) Rampage-like game where you play as a giant robot instead of a giant monster
- PDF Office: Free (iPad) Create, edit and annotate PDF documents
- The Adventure Creator: $3.99 (iPad) Create, edit, code, play and share your own Graphic and Text adventures with TAC (The Adventure Creator)
- Sneaky Sneaky: $2.99 (Universal) Stealth game featuring a cute thief
- Step Buy Step: A Pedometer Adventure: $1.99 (iPhone) Earn in-game currency every time you jog or walk
- Corto Maltese Secrets of Venice: $4.99 (Universal) Point-and-click adventure featuring characters by Hugo Pratt
- Seabeard: Free (Universal) Follow in the footsteps of the great captain Seabeard and discover a giant ocean teeming with islands to explore
- Photophore Synth: $4.99 (iPad) "Unique instrument that uses flocks of up to 100 sound generators to create rich, organic synthesizer sounds
- Frontline : The Longest Day: $2.99 (Universal) "Command the Allied forces through some of the most famous battles of the war"
- SimplePlanes: $1.99 (Universal) Build your own airplane and see if you can make it fly
- Workflow: Powerful Automation Made Simple: $2.99 (Universal) "Personal automation tool, enabling you to drag and drop any combination of actions to create powerful workflows"
- The Hobbit: Battle of the Five Armies - Fight for Middle-earth: Free (Universal) Official tie-in for the final Hobbit movie
New Cydia Tweaks
- Brevity 2 ($0.99) Send canned messages from the stock Messages app
- AdvancedSettings8 (Free) Unlock hidden settings in iOS 8
- CarPlay iOS (Free) Test out Apple's CarPlay feature on your iPhone
- Predix ($1.49) Predict when your battery is really going to die
- PM, really? (Free) Never set an alarm for the PM by accident
-
App Store Deals: Jenga (Free), Pho.to Lab PRO (Free) and Appetites (Free)
Noteworthy App Updates
- Spider-Man Unlimited Version 1.2.1 features the vampiric brothers Morlun and Karn, 8 new Spiders, new environments and much more!
- Oceanhorn Version 2.5 adds improved graphics for the iPhone 6
Game Trailers / Previews
Spoiler Alert Trailer