Submitted by Sammy Snyder on
Released two weeks ago, 2K Games' Civilization Revolution 2 only has a two star rating on the App Store. This is sad because Civ Rev is one of the few games with a $14.99 premium price tag. 2K had the chance to strike a blow to the popular freemium model plaguing the App Store by releasing a great game for the iPad, but instead they delivered a buggy, lackluster effort not worth the high price, according to fans.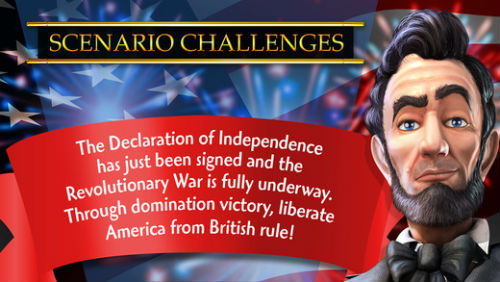 Fans of the Civilization franchise claim Revolution is more of a remake than a sequel. Players have complained that the game seems "lazy" and that there are only a handful of new units. Some also say that the new 3D graphics add nothing of value and even slow the game down in some cases. Fans are also unhappy about the games new "buggy" interface, lack of a multiplayer option and other basic control issues like not being able to zoom out of maps. Hopefully the game is not so bad that 2K can't fix it with a future update.
In other App Store related news, Ironhide Game Studio announced that both Kingdom Rush and its sequel Kingdom Rush: Frontiers will be getting "Endless Modes," and Blizzard Entertainment set July 22 as the release date for the "Curse of Naxxramas" Hearthstone expansion. The first level, the Arachnid Quarter, will be free and future levels will be available for 700 gold per wing or $6.99 per wing.
ESPN's Fantasy Football app was updated to version 2.0.0 in anticipation of the new fantasy football season. The app now allows users to create a team or league on their iPhone or iPad.
Here are this week's games, apps and jailbreak tweaks released to the App Store and Cydia through 07/13/14 to 07/19/14. Apple's Free App of the Week is
Cinamatic
. The film creation app will be free on the Apple App Store until 07/24/14.
Guardians of the Galaxy: The Universal Weapon: $4.99 for the iPod touch, iPhone and iPad (Requires iOS 7.0 or later) Rated 12+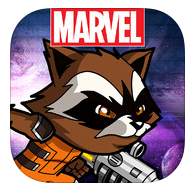 Marvel Entertainment shockingly decided not to release a free endless runner for its official Guardians of the Galaxy mobile tie-in. The game features zero in-app purchases and there is not internet connection required to play. The App Store player reviews are also mostly positive. The game allows you to unlock, upgrade and control 25 characters, and it features 60 levels in Story mode.
Overcast: Podcast Player: Free for the iPod touch, iPhone and iPad (Requires iOS 7.0 or later) Rated 17+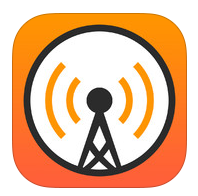 Overcast allows users to download and playback their favorite podcasts. You can also search and receive suggestions for new shows, create playlists, and receive notifications when new episodes are added. The app is free to download, but some features are locked and can be unlocked for $4.99.
Paul McCartney: Band on the Run, RAM, Wings over America, McCartney and McCartney II: $7.99 each for the iPad (Requires iOS 6 or later) Rated 12+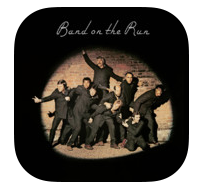 Paul McCartney is the latest musician to release his music as interactive iPad apps. Each of the five apps contain all the songs from the original album remastered, video clips, an extensive interview with Paul, rare photos and full album / single artwork. The iPad apps are also cheaper than downloading the full album from iTunes.
App Store Links:
- Band on the Run
- RAM
- Wings over America
- McCartney
- McCartney II
Battle Fleet 2: WW2 in the Pacific: $2.99 for the iPad (Requires iOS 6.1 or later) Rated 12+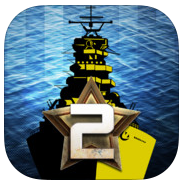 If you're disappointed with Civilization Revolution 2 you can give Battle Fleet 2 a spin for only $3. The game has received mostly positive reviews from several noteworthy mobile gaming websites. In the game, players are in command of a fleet of warships that they can outfit with a wide variety of weapons including AA guns and torpedoes. Players can also launch aerial attacks from islands and aircraft carriers. Unlike Civ Rev 2 which offers zero multiplayer options, BF2 has two multiplayer modes, plus a strategic campaign mode and random skirmish mode.
More App Store Releases *The listed prices are launch prices and are subject to change
- Avoid Sun: Free (Universal) Help the Snowman dodge the sun
- Bio Inc. - Biomedical simulator: $1.99 (Universal) Biomedical strategy simulator in which you determine the ultimate faith of a victim by developing the most lethal illness possible
- Castle Doombad: Free to Slay: Free (Universal) ***App of the Week*** A reverse tower defense game from [adult swim]
- Ingress: Free (Universal) Move through the real world using your iOS device and the Ingress app to discover and tap sources of this mysterious energy
- Defenders of Suntoria: $1.99 (Universal) Tower defense / RPG game where you must defend your kingdom from hordes of devilish goblins
- Secret Files Tunguska: $4.99 (Universal) Point and click adventure game with 12+ hours of game play
- AltiSpace - Convolution Reverb: $5.99 (Universal) The realistic sound of famous reverb equipment for your iPad and iPhone
- Zombie Commando: $1.99 (Universal) Real-time teamwork zombie slaughtering game
- daWindci Deluxe: $2.99 (Universal) Apple Design Award winning puzzle game with a hot air balloon adventure
- Red Johnson's Chronicles: $4.99 (iPad) mystery adventure game with fighting element
- Dragon Raiders: $0.99 (Universal) Nicely designed flying adventure game with cute dragons
- Red Ball 4: $0.99 (Universal) 45 levels of ball bouncing action. "Who's got the balls to save the world?"
- Hours Time Tracking: $4.99 (Universal) Create a visual timeline of your reminders
- Swords & Poker Adventures: Free (Universal) The name says it all. A card game that uses poker as its battle system
- Party Party: $0.99 (Universal) Personal photo booth app
New Cydia Tweaks
- OneThumb (Free) Add Activator gestures to Pandora, Spotify and iTunes Radio
- HandsFree ($0.99) Answer a call on speakerphone by simply waving your hand over your iPhone ***Requires iOS 7.1 Pangu jailbreak***
- MarkAsRead7 (Free) Automatically remove icon badges when you clear Notification Center
- TapToSnap (Free) Allows you to tap anywhere on your display to snap a photo
- SwipeExpander (Free beta) Adds shortcut gestures to keyboad. Located in the repo - http://cydia.jerryen.com/
Noteworthy App Updates
- Google Wallet Version 2.0.16011.10356 adds gift card and payment support
- Snapchat Version 7.0.4 adds Geofilters for photos
- Shazam Version 7.0.0 adds the ability to play tracks through Rdio within the app