Submitted by Sammy Snyder on
Dr. Lord Evilstein is back and he has moved his evil lair to the moon in Castle Doombad version 2.0. Adult Swim has updated its popular tower defense game with an all new "Space Madness" chapter. The update adds 15 new levels, 4 new traps, a save option in Endless Mode and iCloud support.
The new traps include, the automatic trap Wacky Tube Man, and 3 manual traps, Giant Boulder of Death, Shrink Ray and Laser Shark. The boulder adds a new game mechanic where you must tilt your phone to activate it. The game also includes new heroes, an all new moon base, but no new minions.
Another new feature is the addition of little generators that power your moon base. These can be knocked out by the heroes causing entire floors to go dark. You can reactivate a dead generator by simply tapping it.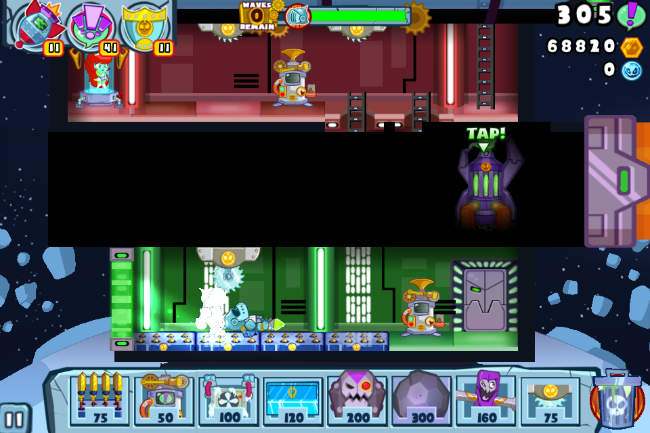 Castle Doombad version 2.0 is now available as a free OTA update to those who already own it, or for $2.99 on the App Store. There is also an ad-supported Free to Slay version of the game available.
If you have never played
Castle Doombad
and would like to know more about the game, you can read our
review here
.