Submitted by Sammy Snyder on
Developers are starting to catch up on updating their apps with 3D Touch features now that the iPhone 6s and 6s Plus have been out for a few weeks. Big names like Facebook have added Quick Action and Peek and Pop options to their iOS apps. Here are a few apps that have been updated with 3D Touch features:
- Facebook (Free) Shoot and upload photos and videso from the Home screen.
- Instagram (Free) Post images from your Home screen and view images within the app using the Peek feature.
- WhatsApp (Free) Features Peek and Pop pictures, videos, links, contact cards, and locations.
- Magic Piano (Free) Control the volume of each note by applying more force.
- CARROT Weather ($3.99) Search for a new location or bring up one of your saved locations from the Home screen.
- Dropbox (Free) Preview files and folders within the app using the Peek feature.
- Shazam (Free) Identify a song or artist from the Home screen.
- Pinterest (Free) Open pins with a firm press.
The Pangu Team released an untethered jailbreak for iOS 9 on Wednesday. Version 1.0.1 of the jailbreak tool with bug fixes is now available for Windows through en.pengu.io. The tool jailbreaks all devices running iOS 9.0 to iOS 9.0.1. This means most of your favorite tweaks will need to be updated to support iOS 9, but there should also be a lot of new tweaks being added to Cydia soon.
Here are this week's most noteworthy games, apps and jailbreak tweaks released to the App Store and Cydia through 10/11/15 to 10/17/15. Don't forget to follow us on Twitter and Facebook to keep updated on all the latest iPhone and iPad news.
Minecraft: Store Mode:
$4.99 for the iPod touch, iPhone and iPad (Requires iOS 7.1 or later) Rated 9+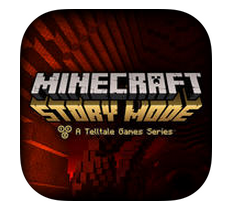 Episode 1 of Telltale's highly anticipated episodic Minecraft adventures is finally here, and it's full of big name stars and poorly written dialogue. The game follows a group of friends who embark on an adventure after disaster strikes at EnderCon. Story Mode is a lot like Telltale's other popular titles where your actions decide the outcome of the game. The user reviews have been decent earning the game a four and half star rating on the App Store, but critics don't agree saying the talents of Patton Oswalt and other voice actors were wasted on a boring script.
Cloud Chasers - A Journey of Hope: $3.99 for the iPod touch, iPhone and iPad (Requires iOS 6.0 or later) Rated 12+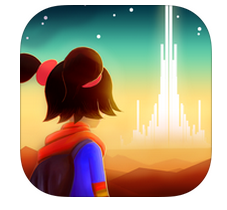 A beautiful looking game where you must guide a family through five deserts to reach a world above the clouds. The game features a non-linear story with side stories to explore and the ability to manage, upgrade and trade items to survive.
NBA 2K16: $7.99 for the iPod touch, iPhone and iPad (Requires iOS 9.0 or later, but will not run on older devices) Rated 4+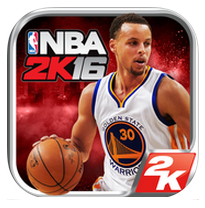 It is that magical time of year for sports fans; baseball is winding down, football is in week 6 and the NHL and NBA are just starting to kick off their new seasons. This means the App Store will start seeing an influx of basketball and hockey related apps, starting with 2K's newest NBA title. NBA 2K16 promises to deliver "the most-true to life NBA experience to date." The iOS version is also "packed with enhancements, new features, updated rosters, and more opportunities to earn Virtual Currency."
More App Store Releases *The listed prices are launch prices and are subject to change.
- Candy Zombie: Free (Universal) Candy Crush with zombies
- midiSTEPs:$9.99 (iPad) "MIDI step sequencer app that sends MIDI note and CC messages to other music apps and external synthesizers."
- moto RKD dash: $1.99 (Universal) Classic 80s motorcycle racing
- Legacy of Dorn: Herald of Oblivion: $5.99 (Universal) Choose your own adventure set within the Warhammer 40,000 universe.
- Downwell: $2.99 (Universal) Venture down a well with only Gunbots to protect you
- Minions Paradise: Free (Universal) Build a desserted troipcal island into a vacation paradise
- Spark.: $0.99 (Universal) "Inspiration is an important part of process. Spark is made of two decks of inspirational prompts based on the dichotomy of Discipline & Impulse. Just tap a deck and get inspired with a random prompt."
- GIF Editor: Free (Universal) Make and download GIFs and share to Instagram, Facebook Messenger, Twitter or Messaging.
- Clicker: (Apple Watch) Digital counter
- The List App: Free (Universal) Create lists and share them on social media
- Pipes News: Free (Universal) Free news app
- Syberia 2 (FULL): $4.99 (Universal) "Following Syberia'sresounding success with players throughout the world, Benoît Sokal invites you to dive back into the crazy Kate Walker saga…"
- A Tale of Survival: $0.99 (Universal) Open world survival based RPG
- Live GIF: $1.99 (iPhone 6s and 6s Plus) Save and share your Live Photos as GIFs and videos.
- DNA Play: $2.99 (Universal) Create your own incredible monsters and transform them in real-time.
- Subterfuge: Free (Universal) "W week-long multiplayer game of strategy and diplomacy that plays out in real time."
- Ghost Memories: "Adventure puzzle game located in 4 stunningly beautiful worlds."
- The Beautiful Dream: Free (Universal) "Guide your hero on a puzzle-filled journey across the bounds of life and death to rejoin his lost love."
- Orc King: Free (Universal) "Embark on a grand adventure to redeem your honor and reclaim your homeland from the human heroes."
- Makibot Evolve: Free (Universal) "Explore a stunning and unpredictable world filled with hundreds of different puzzles and challenges."
- Age of Darkness 3D: Free (Universal) Claims to be the "most anticipated Action RPG of 2015."
- Object 17: $2.99 (Universal) Help Dan get out of a trap by respond to messages sent to your iPhone, iPad or Apple Watch.
- Fossil Forensics:$2.99 (iPad) Fossil learning game
- EcoDriver: Free (Universal) It's not the fastest driver who wins, but the most clever
- Count Crunch's Candy Curse: $1.99 **** Halloween App of the Week **** (Universal) Casual platofomer
- Monkeyrama: $0.99 (Universal) 84 levels of action with lots of different physics based puzzles
- Slenderman - The bones of the missing children: $1.99 (Universal) Another mobile game based on the internet creepypasta
- Love Rocks starring Shakira: Free (Universal) Match three game starring Shakira
- Superstar Band Manager: Free (Universal) "Create a world-famous band from scratch, starting with a bunch of enthusiastic teenagers and see if you can turn them into a stadium-filling act!"
- Lumo's Cat: Free (Universal) "Protect your sleeping cat from an onslaught of noisy mice in this fun packed strategy game."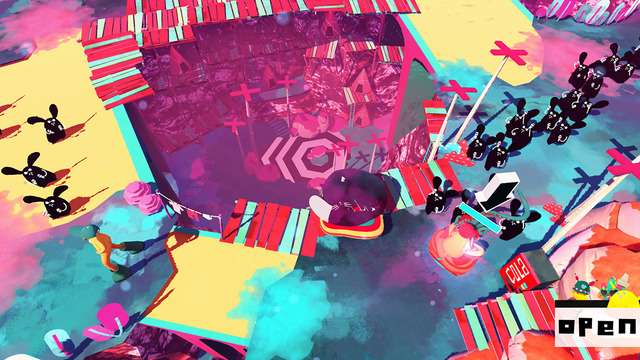 New Jailbreak Tweaks
- Shortcuts (repo: http://repo.cpdigitaldarkroom.com) Adds Quick Action menus to Weather, Settings and Cydia apps.
- VirtualHome has been updated with iOS 9 support (repo: http://wootylab.com/repo4u)
- BreadcrumbsAway (Free) Disables the "return to app" back button in iOS 9.
- Hapticle (Free) Adds taptic feedback-like vibration to older devices. For use with other tweaks that add 3D Touch menus to older devices (repo: http://repo.fortysixandtwo.com).
- NewsOfTheWorld (Free) Enables the iOS 9 News app on blocked devices.
- SpotlightBeGone (Free) Disables iOS 9 Spotlight search.