Submitted by Sammy Snyder on
Dropbox officially shut down Mailbox this week leaving many iOS users in search of a new email client. We suggested people try Spark as an alternative. The email app has been updated with iPad, iPad Pro and watchOS2 support, plus several new languages and the ability to sync your account across devices. You can learn more about Spark by checking out our App of the Week.
Breaking Bad: Empire Business was spotted on the Australian App Store by a Touch Arcade forum member. The soft launched iOS title is a free-to-play building game starring popular characters from the television series. It is unknown if and when the developer plans to give it a wider release.
Apple added four new universal search sources to the Apple TV 4. Users can now search for content across 14 apps, including Watch ABC, Disney XD, Disney Channel and Disney Jr..
Battle Bros is giving away 700 free gems to new members. Gems are the ultimate in-game currency that can be used to purchase and upgrade traps, additional outfits, and they can be converted to gold/coins to spend on additional items. All you have to do is download the free-to-play tower defense title before Monday to receive the free gems. Existing users can also receive a free gift this weekend by sending an email via the support button.
Here are this week's most noteworthy games, apps and jailbreak tweaks released to the App Store and Cydia through 02/21/16 to 02/26/16. Don't forget to follow us on
Twitter
and
Facebook
to keep updated on all the latest iPhone and iPad news. Click
here
for this week's iPad-only releases.
Futurama: Game of Drones: Free for the iPod touch, iPhone and iPad (Requires iOS 8.0 or later) Rated 12+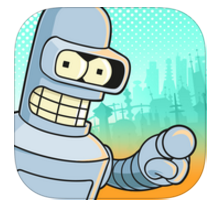 Game developer wooga shocked everyone by choosing to take a different route by not releasing a free-to-play building game based on the twice canceled Futurama. Instead they released a match-4 game featuring the colorful crew of Planet Express. The game is like other matching titles such as Candy Crush, where players must arrange drones in groups of 4 to keep them from exploding. I haven't had time to test the game myself but it is getting decent customer reviews on the App Store.
The Walking Dead: Michonne - A Telltale Miniseries: $4.99 for the first episode (Requires iOS 7.1 or later) Rated 17+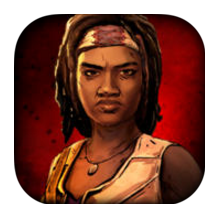 This three part miniseries from Telltale explains the events that took place between issues #126 and #139 of Robert Kirkman's The Walking Dead comic book. The episodic game series follows Michonne as she breaks away from her trusted group of survivors only to eventually return. Episode 1 "In Too Deep" is available now with two more episodes to follow in March and April. You can purchase all three episodes for $7.99 as a "multi-pack" in-app purchase.
Love You To Bits: $3.99 for the iPod touch, iPhone and iPad (Requires iOS 6.0 or later) Rated 9+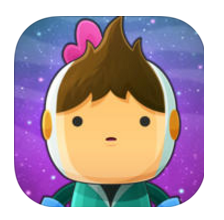 Help the space explorer Nova and his robot girlfriend find their friends who were scattered throughout outer space. Love You To Bits is a sci-fi puzzle game filled with cute characters and planets full of mind-boggling puzzles. Can you outsmart dozens of bizarre creatures and aliens from all around the universe?
More Noteworthy iOS Apps and Games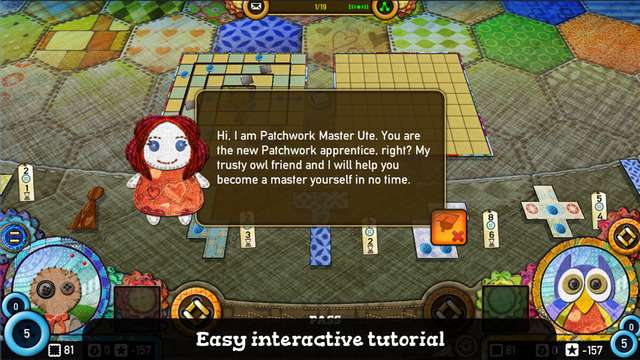 New Jailbreak Tweaks
SpringInvaders ($0.99) Transforms your Home screen into playable Space Invaders game (see gameplay video below)
EasyClear ($1.49) Use 3D Touch to clear notification badges
Seeker ($2.99) Adds additional features to the Lock screen Music controls
Upcoming Game Trailers