Yes, the Apple TV can learn to use a third-party remote control. The remote included with the Apple TV is not required.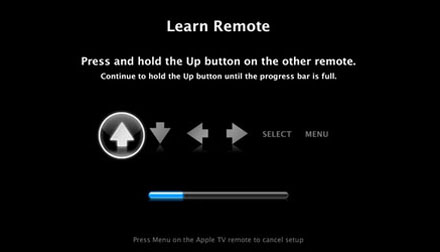 To use another remote with Apple TV follow these steps:
1. On the Apple TV navigate to Settings -> General -> Remotes -> Learn Remote.
2. Select a button or setting that doesn't control another device.
3. Click Start to teach Apple TV which buttons to use on the new remote.