Submitted by Bob Bhatnagar on
Owners of the second generation Apple TV (ATV2) are in luck today, as FireCore has released an updated Seas0nPass jailbreak. Updating the ATV2 to iOS 5.1 brings users the brand new Apple TV interface along with additional features. If you were waiting to update to iOS 5.1 until the jailbreak was released, now the coast is clear.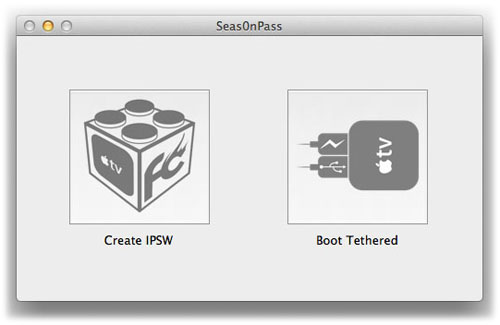 The Apple TV was recently updated to third generation hardware, with several improvements including a single-core A5 processor and 1080p HD support. At this juncture, ATV3 owners must remain patient while developers work on a jailbreak solution for their devices, which are shipped with iOS 5.1 preinstalled.