Submitted by Marshall Walker on
This past week you may have received a notification from Facebook alerting you that the company is "making ads better and giving you more control". This is part of Facebook's plan to start pushing more targeted ads to your news feed based on your browsing habits. Even though Facebook is allowing users to add and remove certain ads from their news feed, some people do not like the idea of the company tracking their web surfing history.
UPDATE: Facebook has informed us they will "not share browsing history with advertisers and won't do so even with these new changes. Facebook will include info from website and apps to inform targeting on Facebook. But no information is shared with advertisers."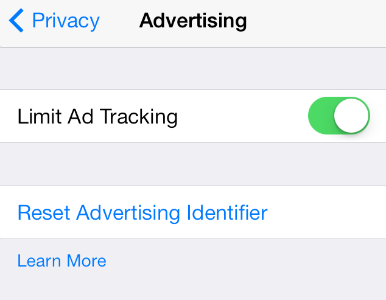 Here's how to limit targeted ads on your iOS device and Facebook news feed:
On your iPhone navigate to Settings > Privacy > Advertising and tap the "Limit Ad Tracking" slider so it turns green.
On your Mac or PC you can use the standard Digital Advertising Alliance form to opt out of receiving interest-based advertising from participating companies.