Submitted by Frank Macey on
Google Chrome joins Google Maps in getting an update on the iOS App Store this week. The latest Chrome browser adds a feature already familiar to Safari users. Holding the back browsing button will bring up a menu of recently visited web pages.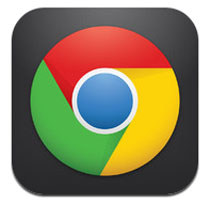 The back button function is a shortcut to accessing the history right from the main browsing window that can save time. With this update to Chrome 25 for iPhone and iPad, Google has also made it possible to share a web page using Messages.