Submitted by Anders Batten on
Google has updated its iOS music app to version 1.3.0.2190. The update adds the ability to listen to full albums or playlists with "gapless playback", meaning there are no breaks or silence between tracks. Users can also now view all of their downloaded music and download subscribed playlists for offline listening.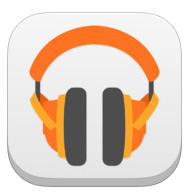 Google recently also added the ability to edit playlists directly on your iPhone, iPod touch or iPad and created a "Download Only" filter. Google Play Music is available to download on the Apple App Store. The free version of the app allows users to store up to 20,000 tracks of their own music online and create their own playlists.