Submitted by Frank Macey on
Finally, the official Google Calendar app has arrived on the iOS App Store. Users of Google Calendar for work or pleasure will enjoy the fact that Google has released its own take on calendar functionality for iPhone and iPad users. The app has a pleasant user interface and facilitates interaction with a Google Calendar account on iOS without complicating the process.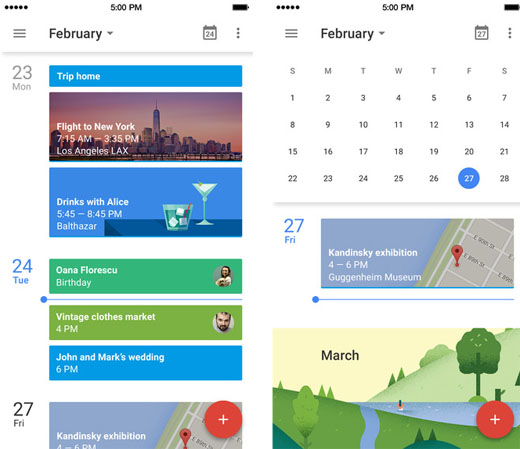 The native iOS app streamlines what was previously available only as a mobile website on the iPhone. Various third-party apps made it possible to view and interact with Google Calendar, but the official Calendar app found on Android devices was not available for Apple users until now. Google Calendar meshes with Exchange calendars as well, and plays nice with Gmail events. This means emailed event details can automatically be converted into calendar events.