Submitted by Marshall Walker on
Google is in no rush to create a standalone Maps app for the Apple App Store, said Google's Executive Chairman Eric Schmidt.
Apple replaced the Google Maps app with its own mapping service with the launch of iOS 6. iPhone 5 owners and users who upgraded their devices have complained that Apple's new map service features too many geographical errors, and is missing many of the Google Maps features that so many iOS users enjoyed.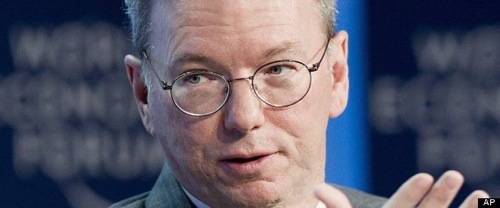 Google's Executive Chairman Eric Schmidt told a small group of reporters in Tokyo that he can't force Apple to use Google's mapping services.
"We think it would have been better if they had kept ours. But what do I know?" said Schmidt. "What were we going to do, force them not to change their mind? It's their call."