Submitted by Bob Bhatnagar on
Pretty soon Google's and Apple's voice assistants will come to blows. The Google Search app for iOS has been updated with major improvements for iPhone users including improved voice search. The update proves that Siri might be getting a run for her money sooner rather than later.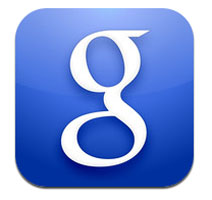 Google Search is available for free on the App Store. Not only does the latest version understand natural language queries, but the app will read back results when they are found. The entire experience is of course powered by Google's unrivaled search engine.