Submitted by Frank Macey on
Holdouts with iOS 7 installed on their iOS 8 compatible devices now account for just 33 percent of total users. Apple metrics collected on the App Store point to a slowdown in iOS 8 installations, which initially soared in the early days after release. Still, the number of iOS 8 adpotions continues to tick upward.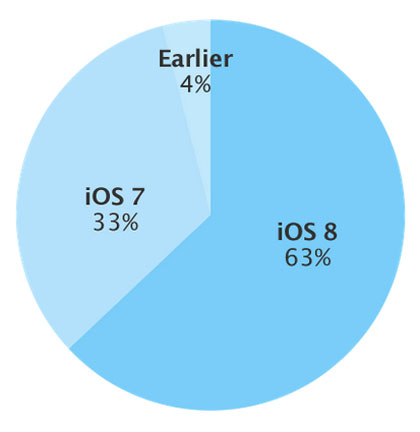 The total number of iOS compatible devices running iOS 8 currently stands at 63 percent. This leaves only four percent of newer hardware running iOS 6 and earlier firmware. The jump from iOS 6 to iOS 7 was a more dramatic redesign, with users installing the update at a much faster clip.