Submitted by Frank Macey on
What looks like it could be an April Fool's joke is actually a product vying for support on the fundraising site Indiegogo. Appropriately named the Uppercup, this device will not only protect your iPhone, but it will also hold a steaming hot cup of your favorite caffeinated beverage.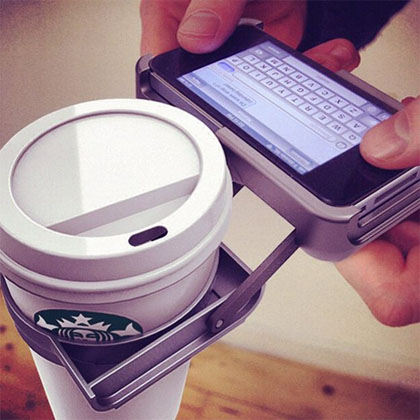 Marketing company Natwerk, based in Amsterdam is seeking $25,000 to start production of the UpperCup and start selling the cases for a retail price of $35. Of course, if you kick in $25 or $30 on Indiegogo, donations are rewarded with an Uppercup from the first production run (iPhone 4/4S and iPhone 5 respectively).