Submitted by Bob Bhatnagar on
The Apple Lightning connector launched alongside the iPhone 5 has several advantages over its 30-pin predecessor, that is unless you own a variety of older accessories that aren't compatible. Besides a smaller footprint and simpler, reversible operation, the Lightning connector has also proven to be difficult for third-party manufacturers to replicate. The current adapter sold by Apple retails for $29.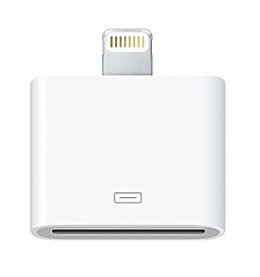 Apple could be working on an easier way to connect 30-pin dock accessories and the iPhone 5 if a patent revealed by Apple Insider means anything. The ability to wirelessly send data to any accessory would improve the functionality of the iPhone 5 with previous-generation docks.