Submitted by Frank Macey on
Children have a habit of destroying electronic devices. Ask any parent who has loaned their iPhone or iPod touch to a kid so they could play games. Wouldn't it be better if you could protect the iOS device while providing educational entertainment to the little spuds?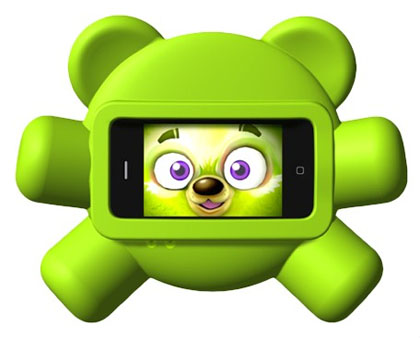 iBuku Pets provides just that, a protective and friendly contraption shaped like a bear that cradles the iPhone inside and prevents damage. Apparently, you can even throw your iBuku Pet down the stairs without harming the iOS device inside. The toy is made of completely non-toxic material, unlike some toys out there today.