Submitted by Bob Bhatnagar on
Playing games on the iPhone can be fun, but usually it's a solitary experience. Game Center will change that some, with social features and multiplayer gaming. Problem is you're still staring at that little screen by yourself. Enter the Griffin PartyDock. The iPhone plugs right into the dock and now you're talking four-player console gaming on your iPhone.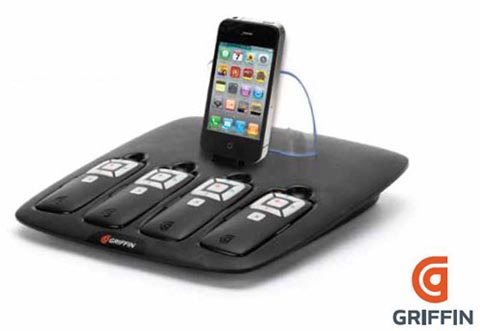 Four controllers are stored in the dock, which charges the iPhone and provides composite or component video out to your television. Griffin is calling the PartyDock a "media and game dock" for a reason. The unit does more than just play games.