Submitted by Frank Macey on
The stage is being set for Apple's big iPhone 5 announcement this Wednesday in San Francisco. Colorful banners are hanging up at Yerba Buena Gardens, and as one reader of MacRumors has pointed out, there may be a secret message hidden in plain sight.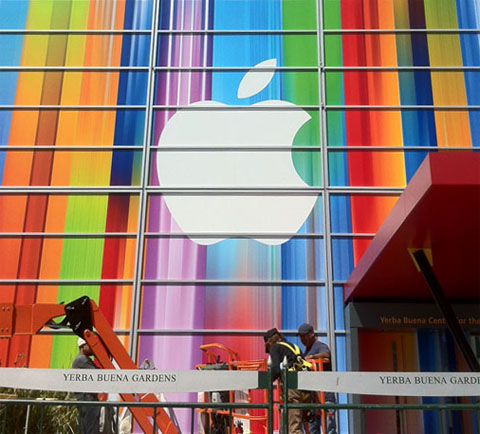 Closer inspection of the banners reveals these abstract streaks of color actually look familiar. They are iOS icons stretched out, including Music, GameCenter, iTunes, Stocks and Safari among others. When the photograph above is skewed and compacted, the hidden icons are revealed.