Submitted by Frank Macey on
Already in testing, iOS 8 has been spotted again, this time installed on an iPhone 5s. Home screen icons have not been significantly redesigned, however several new apps have been added by Apple. Healthbook, TextEdit, and Preview apps were previously leaked on a Chinese forum and confirmed as authentic by 9to5Mac sources. However, the icons for these apps were from OS X and had not yet been redesigned for iOS.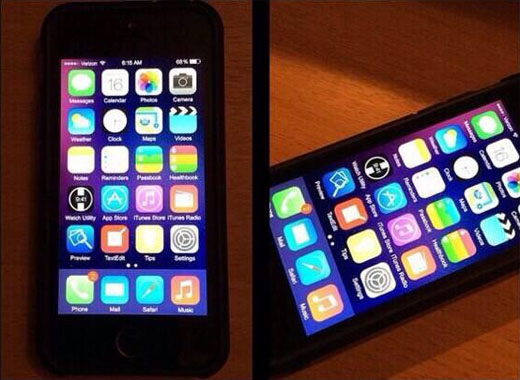 The latest leaks have been compiled by PhoneArena, showing what appears to be a more refined version. Not only this, but a stand-alone iTunes Radio app already rumored to be in development can be seen on the screenshot below. While these icons on the iOS 8 home screen don't come as a major surprise, a so-called Watch Utility app has appeared for the first time.