Submitted by Bob Bhatnagar on
Getting the perfect shot on an iPhone can sometimes require patience. Even with burst mode, the Camera app takes time to load up and display a preview before images can be captured. The jailbreak tweak QuickShoot Pro for iOS 8 changes all this, by making image and video capture nearly instant directly from the home screen.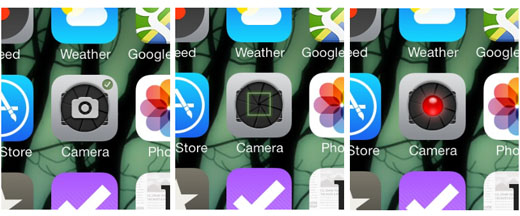 With QuickShoot installed, the Camera app icon acts as a capture button itself, without ever loading the normal camera user interface. Double tap to snap a photo immediately, or triple tap to begin recording video. The Camera app icon will change to illustrate what function is currently taking place. QuickShoot Pro for iOS 8 has ample settings to play with as well.