Submitted by Fred Straker on
Every photo taken by the iPhone contains Exif metadata, which details everything from an image GPS location to camera and exposure information. The stock Photos app in iOS 7 will organize photos by date and even display them on a map, however the Exif data is hidden. Viewing all of the Exif metadata or GPS coordinates for a particular photo requires a third-party app.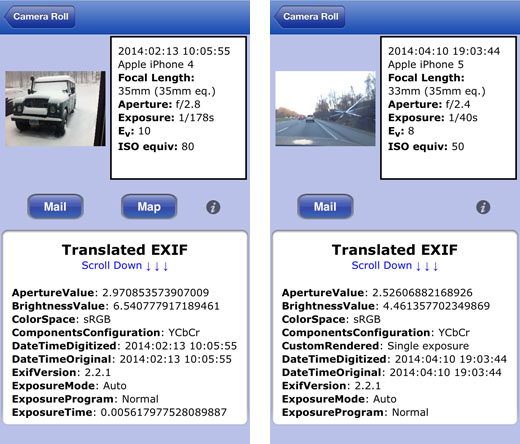 Exif Wizard is free on the App Store and covers the basics with a simple interface. To view Exif photo metadata on the iPhone, first install Exif Wizard. Once installed, run Exif Wizard and when prompted, give the app permission to access your photos.