Submitted by Frank Macey on
One of the major improvements to iOS 8 announced at today's WWDC keynote presentation are new features coming to the stock Photos app. Apple is adding a new service called iCloud Photo Library to help store iOS users' photos safely in the cloud. However, that's just the beginning.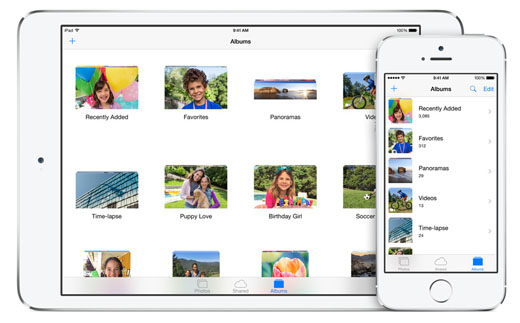 Apple touts the iCloud Photo Library as a way to store and easily search any photo from any device. Once enabled, Photos will automatically keep everything on iCloud in its original resolution and format. The files can be accessed on the web or from any iOS device. Searches result in suggestions to check out favorite photos, or those taken around the same time or place.