Submitted by Fred Straker on
With every generation of iPhone comes camera improvements, as Apple continues its tradition of high-quality imaging and display. The iPhone 6 and iPhone 6 Plus, while not changing the game completely, feature substantial improvements over the iPhone 5s camera. The raw number of megapixels has not increased past the 8MP seen in the 5s. However, Apple has improved the image sensor and added several still and video capabilities.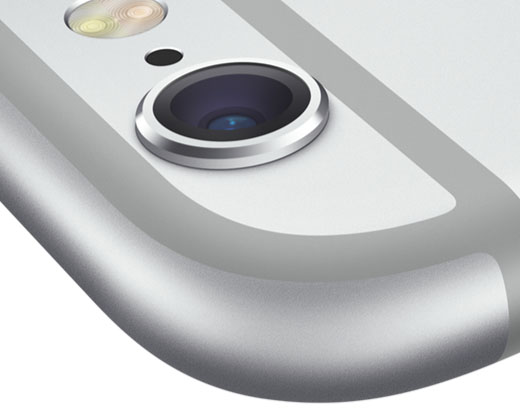 Rumors that Apple would increase the number of megapixels on the iPhone 6 did not pan out. Specific components were even cited, however the 13 megapixel Sony Exmor IMX220 image sensor did not make the cut in the production iPhone 6. Improved Face Detection, a protruding lens ring, and a redesigned circular True Tone flash are all new to the iPhone 6 and iPhone 6 Plus. But what else has been changed in the latest iSight cameras?