Submitted by Bob Bhatnagar on
When taking photos with the iPhone, there are actually several ways to release the iPhone camera shutter. The tweak TapToSnap adds yet another option to the list for those with jailbroken devices.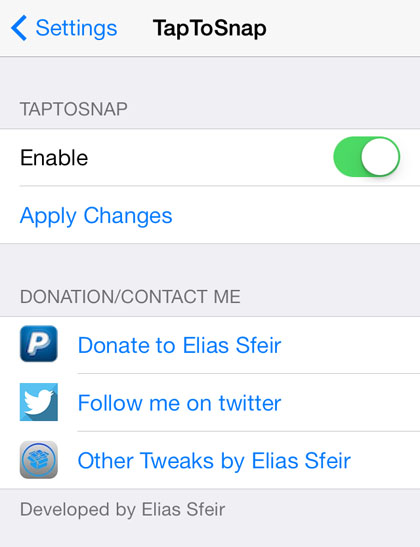 Once installed, TapToSnap makes fumbling for the iPhone shutter release button a thing of the past. Tapping anywhere on the live camera preview screen will capture a photo immediately. Of course, this means that refocusing on a specific location in the viewfinder will always snap a photo.