Submitted by Fred Straker on
Burst mode is one of the latest additions to the stock iOS Camera app. With burst mode, limited to the iPhone 5s, images can be captured in Photo or Square mode at 10 frames per second. Up to 999 photos can be taken in a single burst. Recent interface improvements make it easy to choose the best photos from a burst group before discarding the rest to free up storage space.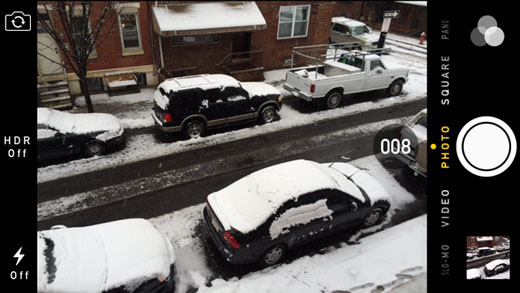 Initiating burst mode requires no prior setup. Simply open the Camera app, frame your shot, and hold down the shutter release button. This works with the on-screen button and the volume buttons. Rapid fire captures will start, with matching sound effects and a frame count displayed on the screen. In the example above, 8 separate photos were taken in under a second.