Submitted by Bob Bhatnagar on
Safari now automatically provides shortcut icons to the most frequently visited websites in iOS 8. Accessing these shortcuts requires opening a new browser tab. Some users may not want to utilize this feature, or don't want Safari keeping track. There are two ways to remove frequently visited sites.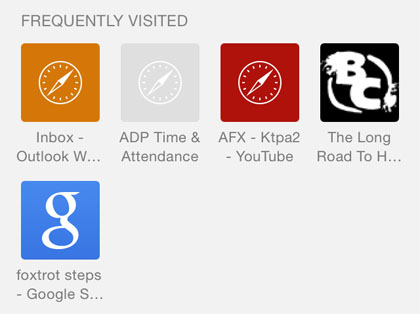 On a stock iOS 8 device (not jailbroken) the frequently visited sites can be manually removed. This involves navigating to Settings -> Safari -> Clear History and Website Data -> Clear History and Data. In addition to the frequently visited sites, all history and browsing data will be wiped. This step must be repeated, as frequently visited sites will reappear as Safari is used.