Submitted by Bob Bhatnagar on
Now you can store and run up to 2,160 iPhone apps on your home screen with iOS 4 folders. That's the maximum capacity with 180 folders holding 12 apps each. Although you may not come close to this limit folders are an excellent way to get organized and more efficiently use your iPhone.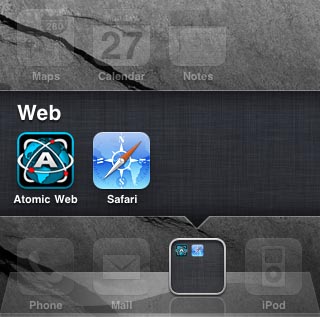 Creating folders on the iPhone is simple and intuitive. Just drag one app on top of another app and a grey box will appear. iOS 4 will put both apps in the same folder and prompt you with a text box naming the folder. If you don't like the automatic name just type a new one in the box. Tapping the home screen will exit.