Submitted by Bob Bhatnagar on
Sharing photos from your iOS device over email is great, until you run into the built-in limitation that prevents selecting over 5 photos. This means that if you have a large number of photos to send via email, the iPhone will force you to send them in several emails with 5 attachments each.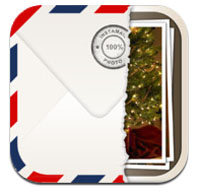 Thanks to developer Mohamed Alaoui Mrani, iOS users can download Instamail Photos from the App Store and send unlimited photos in one message. The app is currently on sale, priced at $0.99 for a limited time. Of course, you can't go sending too many photos in a single email, because most service providers limit the size of email messages.