Submitted by Thomas Estilow on
Waterford has been in the news lately as they have redone the crystal on the famous New Year's Eve ball for Times Square in New York. What you may not have heard is that the company has developed an iPhone app called Waterford Clink-Clink.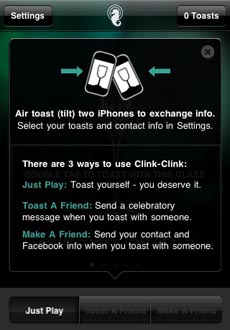 Believe it or not, the application is more useful than it sounds. Besides displaying a virtual glass of champagne that tilts when your iPhone tilts, the app can be used for sharing contact information and social networking.