Submitted by Sammy Snyder on
Facebook has begun rolling out its free voice call service to U.S. iPhone users. The free voice calling feature was originally tested in Canada, but now iPhone users in the U.S. with the Facebook Messenger app can also use the service.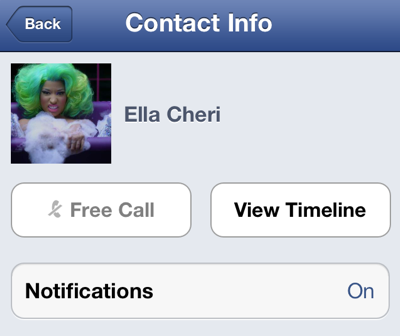 To make a free voice call from the Facebook Messenger app, just tap the "i" icon in the top right hand corner while viewing a chat with the person you want to call. You will be taken to the "Contact Info" screen that now features the "Free Call" option. The calls can only be made over a Wi-Fi connection, so don't expect to use it while on the road.