Submitted by Bob Bhatnagar on
Some unlucky iPhone users got the short end of the battery life after updating to iOS 4.1. Users have reported battery life issues among other problems with prior firmware updates (remember iPhone OS 3.1?) but now some running iOS 4.1 are seeing their battery percentage drop to zero within hours.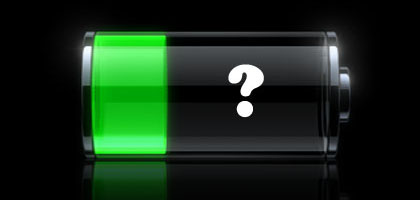 Online discussion forums are hopping with activity from iPhone 4 and iPhone 3GS users complaining of shortened battery life and warm phones running iOS 4.1. Some reports have suggested that errant processes are running in the background constantly and draining the battery power. Bugs in the modem firmware, tethering software, and Game Center have all been cited as possible causes of the issue.