Submitted by Bob Bhatnagar on
More reputable sources are coming out of the woodwork and pointing to inside information that Apple plans to release a redesigned iPhone by the end of September. None other than the Wall Street Journal reports that key components have already been ordered, including an improved 8 megapixel camera that will be installed in the back of the next generation device.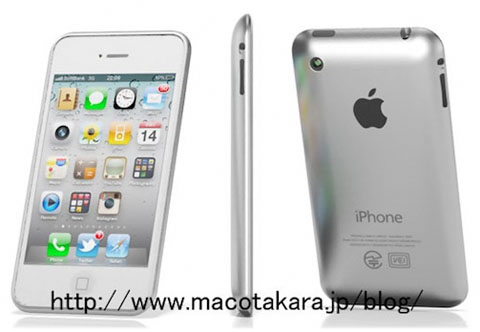 The mockup above may look slick, however sources have told the Wall Street Journal the iPhone 5 will be more similar to the current generation iPhone 4 form factor. Regardless, Apple has redesigned the handset and the new model will be thinner and lighter than the iPhone 4. Other changes are coming to the hardware inside the device.