Submitted by Frank Macey on
Dropbox 3.0 for iOS 7 has arrived in the App Store. A completely redesigned interface brings key elements of iOS 7 into the file sharing app. Built-in iOS share sheets are used to make sharing and exporting files to other apps even easier than ever. Not only this, but Dropbox has added AirDrop support, so links and files can be sent between iOS 7 devices effortlessly.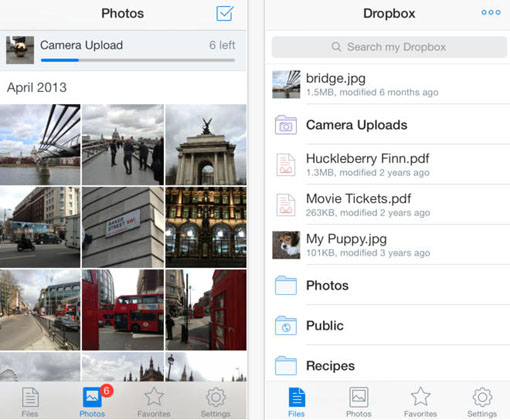 Dropbox provides 2GB of free storage to all users, with more available to accounts choosing to automatically save photos and videos to the service. Adding this option provides a total of 5GB free space available. In addition to the redesigned interface and new sharing options, Dropbox for iOS 7 improves performance, speeding up launch, video playback and photo loading.