Submitted by Frank Macey on
The official Microsoft Remote Desktop app is available for free on the iOS App Store. Now those with a Windows computer can access their desktop from anywhere with an iPhone, iPad or iPod touch running iOS 6.0 or later. Microsoft even offers an online help page to assist iOS users with connecting to their Windows PC.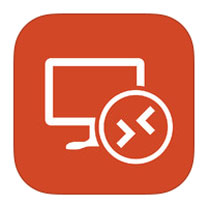 Remote Desktop makes it possible to connect to a wide range of Windows machines, log on and manipulate the computer over a wireless data connection. Thanks to remote desktop protocol (RDP) and RemoteFX supporting Windows gestures, iOS users can enjoy multi-touch functionality while connected. Improved compression and bandwidth usage means even high quality video and sound can be streamed using the Remote Desktop app.