Submitted by Andrew Walsh on
Now that Marvel has finished taking over the big and small screens, they've turned their sights on the even smaller screen. As a tie-in to the release of Iron Man 3 on Blu-ray, the company has launched a free iOS app based on Tony Stark's virtual butler JARVIS for the iPhone, iPod Touch and iPad.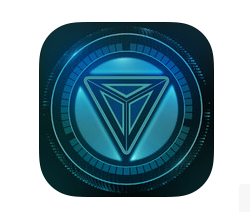 Officially titled "Marvel's Iron Man 3 - JARVIS: A Second Screen Experience," it features the voice of Paul Bettany, who recorded over 20 hours of new material exclusively for the app. The voice-activated A.I. butler is similar to Siri and uses verbal commands to post on Facebook and Twitter, set alarms, remind you of appointments, and check time and weather. With the purchase of Iron Man 3 on Blu-ray, JARVIS can be used as a remote control to navigate the disc menu, as well as unlock special Iron Man armors in the iOS app's gallery.