Submitted by Bob Bhatnagar on
Nothing is more important to a mobile device than battery life. Obviously, without electricity the iPhone is nothing but a brick. There are many battery saving tips that can help, but none of these is a comprehensive solution. BattSaver for iOS 7 provides highly customizable, one-stop radio management tools to extend battery power.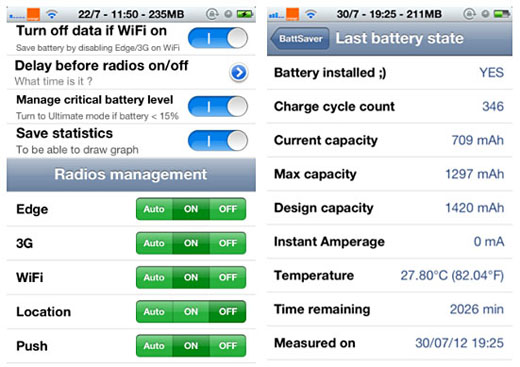 Users can toggle any number of specific options to control when and where radio components are turned on or deactivated to save juice. While the number of toggles can be overwhelming, there are battery saving Strategy presets such as iMessage friendly, Normal, Aggressive, and Ultimate. Each level will take more aggressive steps to disable cellular and Wi-Fi radios depending on circumstances.