Submitted by Bob Bhatnagar on
iPhone users who have experienced shorter than expected battery life using iOS 5 continue waiting for Apple to track down the cause of the power drain. The recent iOS 5.0.1 update made some changes to improve battery life, fixing the problem for some iPhone owners. Apple explained that more work was underway to figure out other causes of battery drain that are still affecting others.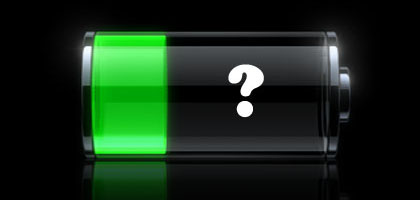 Developers had hoped that iOS 5.1 would contain more fixes and battery life on the iPhone 4S would improve for those experiencing the problem. Unfortunately, it seems this is not the case, and the iOS 5.1 beta firmware has not solved the ongoing battery issues. Many iPhone 4S users have not had any problem with their battery life, which makes the problem even more elusive.