Submitted by Marshall Walker on
Apple submits plenty of patents every year that never see the light of day, but a recent filing published in the database of the U.S. Patent and Trademark Office on Dec. 22 has a lot of people overly excited. Application 20110311895, filed in August 2010, reveals that Apple is looking into hydrogen fuel cell technology. Hydrogen fuel cells would allow batteries to last for weeks without recharging, and would also make devices lighter and slimmer. Too bad it is years away from reality.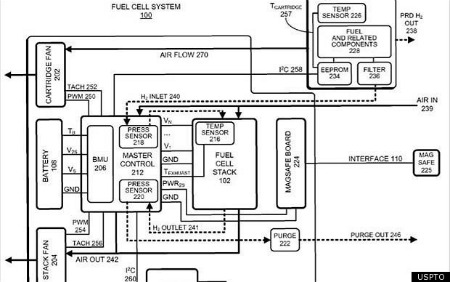 Even Apple acknowledges in their patent application that "it is extremely challenging to design hydrogen fuel cell systems which are sufficiently portable and cost-effective to be used with portable electronic devices." Hydrogen fuel cells would also be friendlier to the environment eliminating the use of toxic chemicals for hydrogen.