Submitted by Bob Bhatnagar on
Checking battery usage in iOS 8 provides basic statistics on what apps have been consuming the most juice. Under Settings -> General -> Usage -> Battery Usage top power-consuming apps in the past week or past 24 hours are listed. While this can be helpful, there are many battery details hidden from view.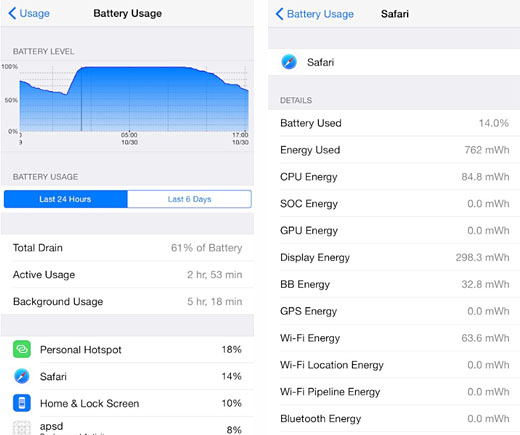 The jailbreak tweak DetailedBatteryUsage unlocks these secret power statistics, adding a plethora of information to the Battery Usage area. Once installed, a battery level graph as well as background usage stats are revealed.