Submitted by Bob Bhatnagar on
The beta version of SwipeExpander provides an easy way to add powerful new shortcuts to the iOS keyboard for those with jailbroken devices. Not only can a swipe up or down on individual keys paste text, but 11 additional actions can be performed.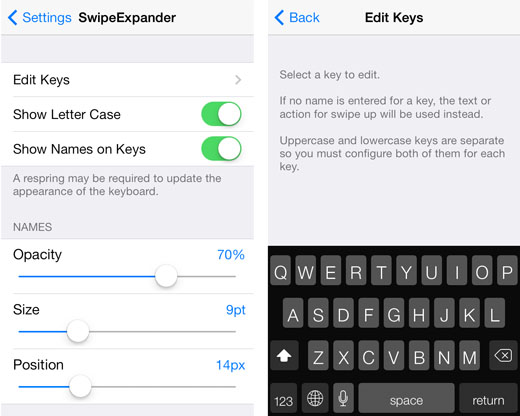 Once installed, the settings area consists of some aesthetic options and the keyboard customization section. Shortcut names can be displayed directly on the assigned keyboard keys if desired, with options for opacity, size and position. The real meat of the tweak is under Edit Keys.