Submitted by Frank Macey on
A recent report accused Apple and wireless carriers of purposely slowing down data speeds on iOS devices. The controversy revolved around so-called "throttle coding" in carrier files used for network provisioning. The site AnandTech has now published a thorough report explaining why this is not the case.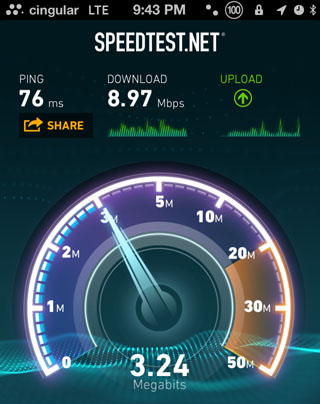 Not only does Apple have no incentive to limit data speeds on iOS devices, but traffic is better managed on the network as opposed to locally on individual iPhones. AnandTech also throws cold water on the concept that installing modified carrier files can "magically" increase data speeds on iOS. Basically, nothing on Apple's mobile devices prevents the iPhone or iPad from utilizing whatever is provided by the cellular network.